Utah Property Management
Let Us Manage Your Salt Lake, Utah, Summit, Juab, Tooele, Weber & Davis County Rental Property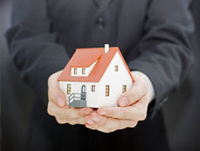 We offer a full range of property management services tailored to you as an investor, homeowner, or landlord. We have an extensive portfolio of single family homes, townhouses, condos, and apartments in the area.
In many ways we add value beyond what our competitors offer, but we like to point out these key differentiators
Personal relationships with your property manager – because we limit the number of properties per manager they can be more focused on you and are specialists in the market for your property.
Regular inspections – Few companies do interior inspections and those that do often charge for them.
Licensed property managers as opposed to unlicensed staff.
No markups for maintenance.
24/7 online account access.
Five standards – We strive for zero vacancies, zero outstanding balances, regular inspections, monthly personal reports, and 24 hour response time.
The Agent Manager Model
Inquire About Our Services
Relationships

Most management companies will lump your property in with hundreds of others. Eventually, you and your property becomes just a number. With Vision Real Estate, we've learned from nearly two decades as Realtors the importance of maintaining a personal relationship with our clients. Our agent to owner ratio is eight times the industry average, ensuring your agent knows who you are and how to care for your specific needs.

Focus

Vision Real Estate has a long history of involvement in local political process' and has learned how critical it is to keep abreast of the changing laws within each city. Our agents are assigned to specific areas and understand specific markets to ensure an expert knowledge of that area's laws, market, trends, and pricing.

Responsiveness

With Vision's more favorable agent to owner ratio and market focus. Our agents are better suited to respond quickly and expertly to all situations. Every Vision tenant and owner, has the personal cell phone number of their agent and can reach someone any time of the day.

All inclusive management fees, charging only for maintenance or court time

There is no way to list all the possible things that need to be managed each month, so we simply include all of it in our monthly rate (with the exception of maintenance and court time). We've learned that method is the best way to keep things fair for all our clients. Call us and we'll explain to you why.

Always improving

At Vision Real Estate we believe that there's always a better way. Vision agents attend training each week on new topics to improve their service to you. Vision Real Estate is a member of the national, state, and local chapters of the Apartment Association, the Association of Realtors, and the Association of Residential Property Managers which helps us find the best ways to do things that save time and put more money into your pocket. When we find a better way to do things, we are able to rapidly implement those improvements throughout our company.