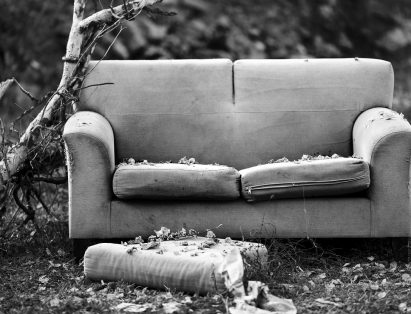 I had a vacant room and did the usual screening for the tenant. The background and credit check came back clean, so I went with him as a tenant. Two weeks into his lease I got a call from the neighbor who watches out for the place for me. It's always good to have an extra set of eyes on the home. He had gone to Savers and gotten 5 couches and let a bunch of homeless people sleep outside.
I drove down and confronted all the homeless people in the property and told them to leave, and they have no right to be there. I confronted the tenant and said this was unacceptable and the couches needed to be gone today. He said yes they would be.
The next day I checked the neighbor and sure enough, the couches were still there, and they had just been moved to the backyard. I knocked on his door and asked him about the couches and he said they were gone. I then brought him to the backyard and showed him the couches. I said your done I'll give you back your deposit but you're done. You violated the lease in multiple places. You can voluntarily leave, or I will have you evicted.
He voluntarily left and while it took a week, it was still better than a drawn out eviction and related costs. During that time I had at least 5 long texts from him every day until he left. I called the police had them there in case he tried anything. I had him sign lease release statement, gave him the money back, and changed the locks right away. No damage was done to the property just a lot of stress on my nerves for a week.