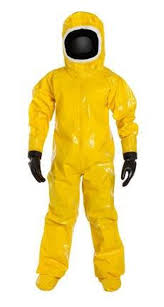 A real life story dealing with COVID and our exceptional maintenance department:
I got a text from the manager saying a tenant on one of her properties toilet was not working and the Tenant currently has Covid 19.
That was the only toilet in the Unit so she said it needed to be done that day.
I received this call on a Saturday.
So I originally was going to send a Plumbing Vendor out, but after calling 6 of them found out that none of them were willing to go repair it with the Tenant having an active case of Covid.
I called the tenant and got more info from her on what needed to be fixed.
I reached back out to the manager and told her we had no luck getting a Vendor out there.
She said she understood it was tricky but still needed to get done.
I called our in house plumbing Tech. And he said he could get a Hazmat suit and go in and take care of it.
So I dispatched him out to it. He went and got the protective equipment, got it on and went to the job.
Once there he diagnosed the problem and had to go get parts. So he had to throw away the suit and get another one to get dressed in when he returned to install the parts.